dowsing: /ˈdaʊzɪŋ/ noun
"A technique for searching for underground water, minerals, ley lines, or anything invisible, by observing the motion of a pointer, traditionally a forked stick, but today also wire rods, or the changes in direction of a pendulum, in response to unseen influences. 
Welcome to South Herefordshire Dowsers
South Herefordshire Dowsers usually meet at 7.30 pm on the first Thursday of the month with a wide range of speakers on dowsing-related topics.
We do not meet in January and our August meeting is usually an outside visit. November is the Annual General Meeting with a short talk and December is an early Christmas lunch or dinner.
We also organise a number of day visits during the summer months and sometimes a few days away in September.
How to find us
We usually meet at the Village Hall in Aston Ingham, near Ross-on-Wye, Postcode HR9 7LS – only ten minutes from the M50 Junction 3.
Next Meeting
Our next meeting will be at the usual venue on Thursday 1st February 2024. The title is "Four Tables" when some of our experienced members will host groups on a number of dowsing related topics – more details nearer the time!
Note the February meeting starts at 2pm!!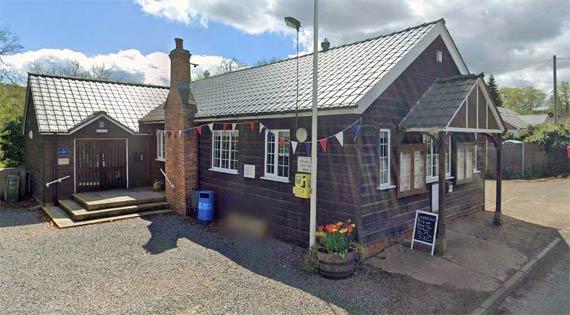 The Early Origins of South Herefordshire Dowsers
​The South Herefordshire Dowsers' group was founded in 1997 as a result of a collaboration by two experienced dowsers, Rob Campbell and Peter Watson, who were joined by three other dowser colleagues for their first meeting that year.
Although the name 'South Herefordshire Dowsers' was chosen, ironically Peter himself lived in Gloucestershire and the very early meetings took place in Chepstow. However, by the end of 1997 Aston Ingham Village Hall, which is actually in South Herefordshire, had become the meeting venue – and it remains so today.
The group held its first A.G.M. in 1998, and now having a committee, became a local affiliated group of the British Society of Dowsers (from whom the group adopted their constitution). At that time, the BSD offered support, publicity and the promotion of professional practices, as well as encouraging dowsing in a number of specialist areas, such as archaeology, healing, water/energy lines, food, earth mysteries and clearing geopathic stress.
It is perhaps a credit to the energetic enthusiasm and focussed organisation of Peter Watson in particular that the group's initial five members in 1997 grew to more than 60 by mid-1998.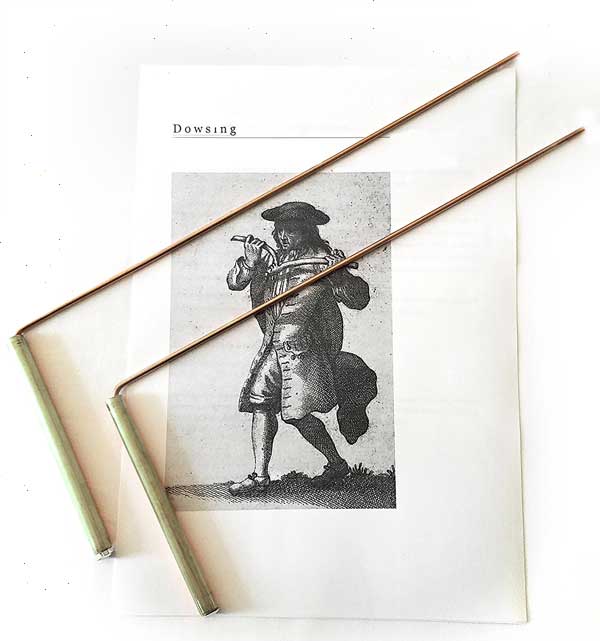 Activities in those days included talks by both members and outside speakers, social events, training sessions and a very large number of visits and field trips, both within a local radius and to other parts of England. On many of these trips, the members were set a common task to dowse the location of a hidden feature or to find the answer to a specific problem or question. Results would then be discussed and correlated after the event. Some field trips were particularly ambitious, such as a visit to the stones of Carnac in Brittany in 1999.
The range of speakers was also growing with the increased size of the audience, aided by wide networking amongst the dowsing fraternity by Peter and the other experienced dowsers in the group.
One dark evening in January 1999, speaker Mrs. Margaret Webb was holding the audience spookily spellbound as she related her first-hand experiences of ghosts and of communicating with them whilst clearing geopathic stress problems from houses. Suddenly the silence of Aston Ingham Village Hall was shattered by a terrific flash and a bang, smoke and flames, as the main electric fuse blew most spectacularly and the venue was plunged into darkness. The rest of the meeting continued by candlelight as people wondered whether perhaps there might just have been some connection between the subject of the talk and the electricity malfunction………
Today, the group continues the tradition of guest speakers on a wide range of specialist subjects. Field trips, visits and seasonal social events also continue and experienced members still pass on their dowsing skills to newer members via training sessions.